Luxor workspaces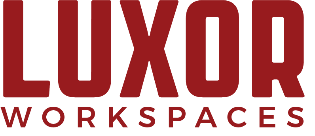 SideTrak® Swivel HD 14″ Attachable Portable Monitor
Want to enjoy desktop computer efficiency and productivity virtually anywhere? Add a second screen to your laptop with the SideTrak® Swivel HD 14" Attachable Portable Monitor. With SideTrak, you can easily work with dual screens whether you're in the office, a coffee shop, on the couch, or at the airport.
The SideTrak portable monitor for laptops is lightweight. Extend the built-in kickstand to use it in freestanding mode. Or, you can magnetically attach it to a laptop with a device-safe metal plate that makes it easy to add and remove the 14" second screen. The mounting bracket offers 270° of rotation and 360° of swivel and works perfectly on most computers with a 14" or larger screen. Setup is fast and easy; simply flip out the portable screen, plug in the USB monitor cord, and get to work!
FEATURES:
Attaches with a device-safe magnet to the back of your laptop screen
Can be used freestanding or attached to the laptop
Customizable to the right or left side of a laptop
Connects to laptop with one USB-C cord or a USB-A and mini HDMI cord
No external power required
Fits most laptops with a 14" or larger screen with a flat back
Screen rotates 180 degrees allowing people across the table to see your screen
Screen tucks behind the laptop when not in use; does not need to be removed
Compatible with most Windows, Mac, and Chrome operating systems
No driver required
TSA approved
SPECIFICATIONS:
Overall dimensions: 13" W x 8" H x 0.7" D
Weight: 1.5 lbs
Screen size: 14"
Included cables: USB-C to USB-C with built-in USB-A adapter, mini-HDMI to HDMI
Panel type: TFT
Display type: LCD
Resolution: 1920 x 1080
Brightness: 250 cd/m2
Response time: 30 ms
Refresh rate: 60 Hz
Aspect ratio: 16:9
Contrast ratio: 1000:1
Power consumption: 3.9 W
Si está interesado en este producto, y necesita más información, rellene el siguiente formulario, especificando el nombre del producto junto con sus datos de contacto y nos pondremos en contacto con usted con la mayor brevedad posible.